The building depicted in the following photos has undergone many changes since 1907 when it was constructed as a bank and fraternal lodge.  The first photo, a black and white image, shows the building when new.  Stylistically, the masonry building shows a strong Beaux Arts influence despite its lack of exact symmetry.  In form, the building is something of a holdout from the Victorian era; it features a "cut" corner with a tower-like projection above the roof – quite fashionable in the last quarter of the 19th century.  Beaux Arts characteristics include light-hued masonry walls (yellow brick rather than the more conventional stone), Ionic columns, (implied) symmetry, rusticated stone (entry arch), swags, roof-line balustrade, round cartouches below the cornice and other robust surface ornamentation.  The pair of windows above the entry have upper sash with a large diamond pane in each; they have a distinctly Queen Anne feel about them and seem a bit out of place surrounded by so much classical detailing.
Time passes… just over a century.  The building has been both used and abused.  Modifications include the loss of the "tower", cornice, rusticated entry and the replacement of windows with glass block and divided plate glass (second photo).
Recently, the building received a renovation (third photo below).  What had been a slightly eclectic building is now even more so!  Typical of many building renovations today, this make-over illustrates how the best of intentions can sometimes yield surprising results.  Given the vast amount of damage the building had suffered, a full-scale restoration would obviously have been cost-prohibitive.  In such cases a more contemporary approach is sometimes called for.  The attempted recreation of historic features here has taken on a cartoonish appearance which upstages the remaining true historic features.  The end result does not read as an antique building; it now has a suburban strip mall aesthetic… for those not familiar with historic architecture the message can be muddied.  It is, however, clean, much more attractive than it was, and very well maintained; I applaud the owner's decision to utilize an empty  neglected historic building.  It is now a functioning asset to its community rather than the blighted shell it had become.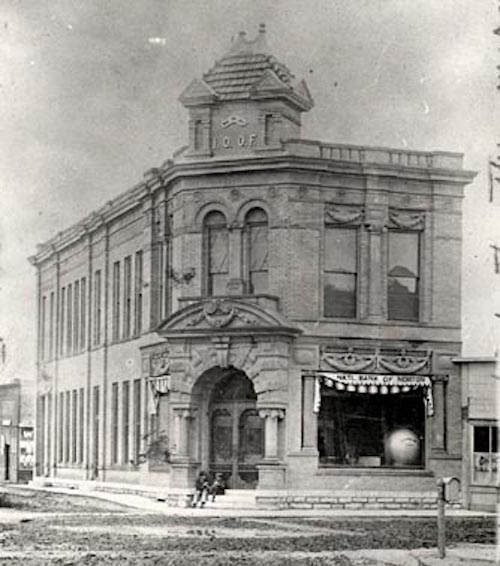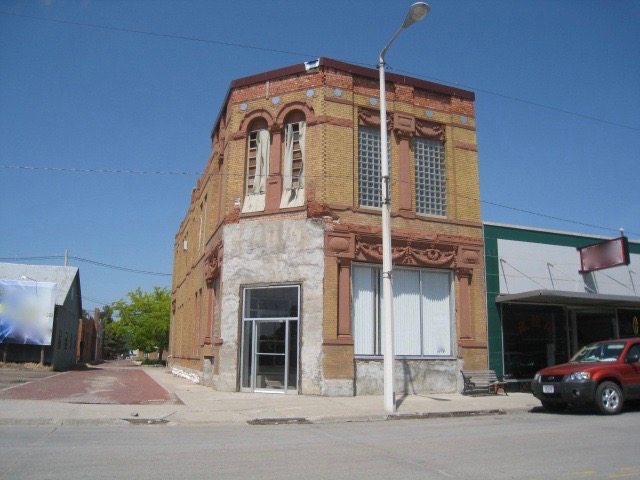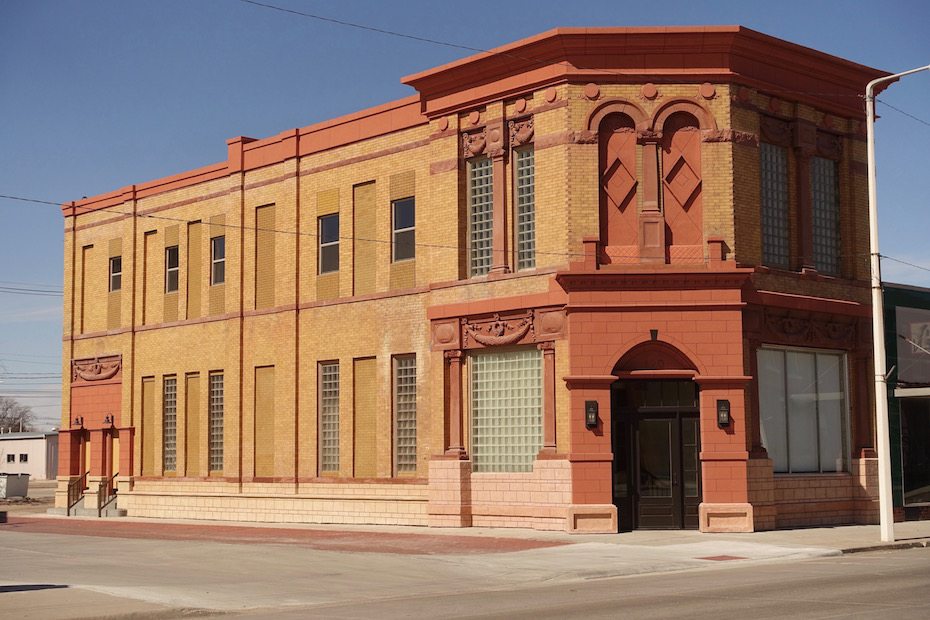 There's just something about the new version of the entry, but I can't quite put my finger on it…